Full Time
Salary: 26.50-34.40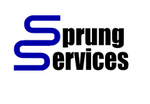 Website Sprung Services
We are seeking a Utilities Engineer/Boiler Operator that performs operational checks, preventative and breakdown maintenance on high-pressure boilers, maintaining onsite HVAC, and compressed air and water waste systems. This is a Monday-Friday 1st shift
Job Duties:
Performing preventative maintenance and breakdown maintenance on high pressure boilers, maintaining HVAC, and compressed air and water waste systems.
Maintaining operation and equipment logs.
Performing water chemistry test, making proper adjustments as needed.
Performing minor building and facility repairs.
Performing preventative maintenance and routine maintenance of HVAC units.
Assisting area maintenance mechanics with preventative and breakdown maintenance of filling lines and processing equipment as needed.
Performing all other duties as assigned.
Requirements: High school diploma or GED is mandatory.
Minnesota 1st Class B (or higher) Boiler Engineer License.
2 years of experience in maintenance and repair of HVAC and compressed air and waste water systems
Compensation: Full Benefit package: Medical, Dental, Vision, Life, AD&D, STD/LTD, 401k, Flex Spending.
Wage: $28 – $34/hour